Crispy Paleo Waffles
After trying these crispy paleo waffles we had them A LOT in my house. 🙂 It has been years since I had a waffle since they usually are made of pretty much a mix of all ingredients that I cannot eat anymore. So for all of you that cannot have dairy, gluten, grains, refined sugar, etc. anymore you don't have to deprive yourself of waffles anymore! And even if you don't have any food intolerance that you know of, you should give these bad boys a try. They are super delicious and a lot healthier than most waffle recipes out there.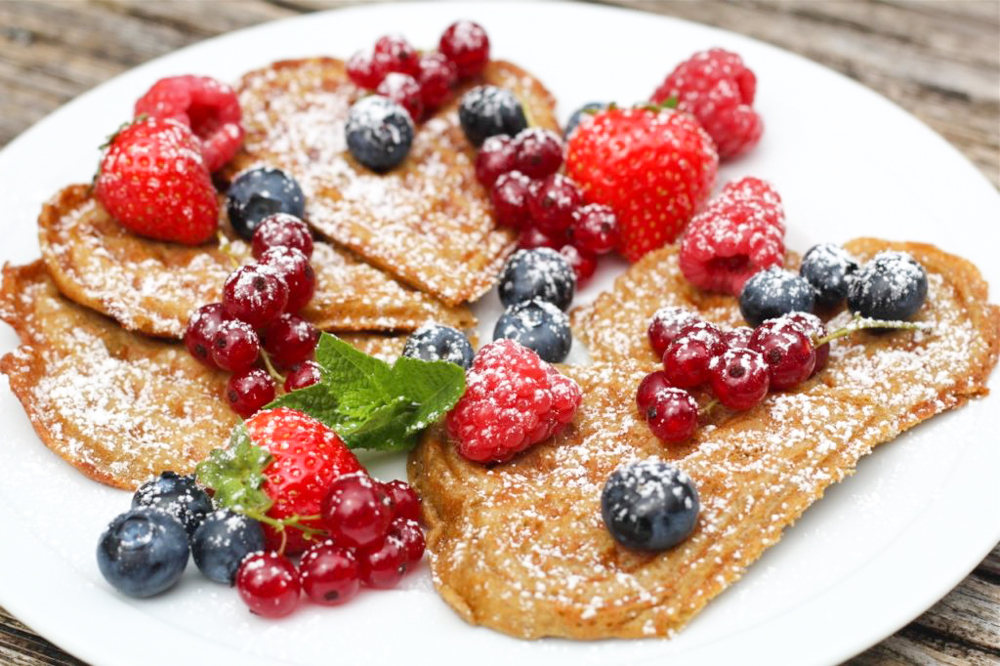 Instead of using flour, this recipe calls for green plantains. I know it sounds weird and complicated but it is not. This recipe is actually very simple to make. All you need is a blender and this batter will be ready to go within 5 minutes.
Follow this important tip to get the best crispy paleo waffles
Make sure you don't stack the waffles on top of each other once they are done like you would with pancakes. They will lose all their crispiness. To avoid soggy waffles, place them next to each other onto a cooling rack or eat them right away.
They taste great just with a little powdered sugar on top. Other suggestions for toppings are jelly, apple sauce, berries and of course any form of chocolate sauce. My new favorite way of eating waffles is with strawberries and cream. As always feel free to experiment with your favorite choice of toppings.
This recipe is for two people or approximately six waffles. If you like it check out my fluffy paleo pancake recipe.
Now I would like to hear from you. Give these crispy paleo waffle a try and let me know what you think in the comment section below. Also, don't forget to connect with me on social media.
Happy baking!
~Annika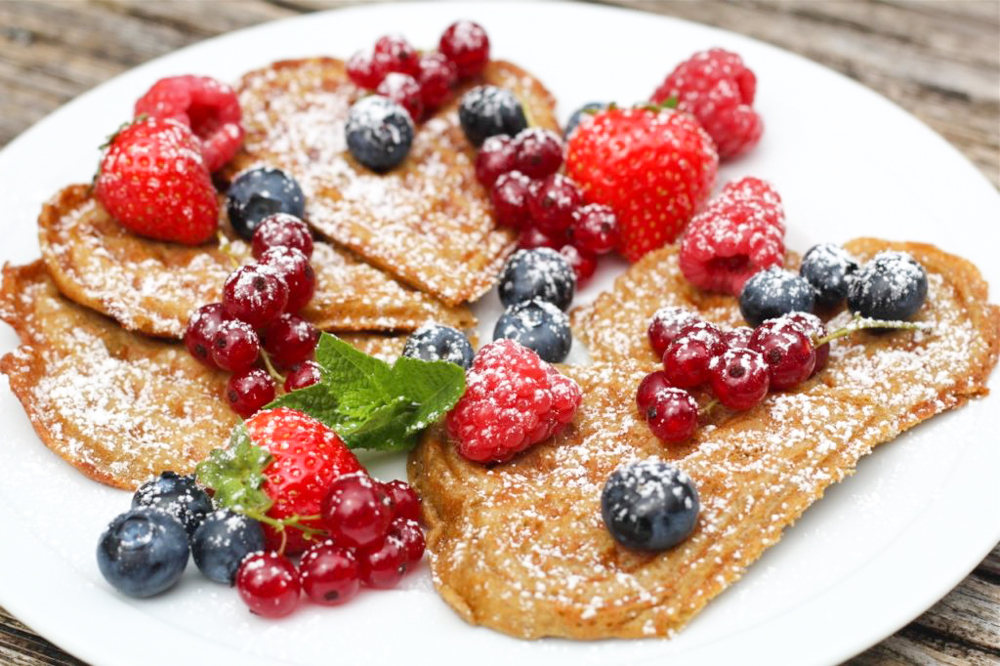 Crispy Paleo Waffles
These crispy paleo waffles are super delicious and perfect for people with the most common food allergies. They are gluten free, dairy free and nut free.
Ingredients
2

green plantains

approx 2.25 cups

4

pasture raised eggs

4

tsp

honey

or maple syrup, add more if you like them very sweet

2

tsp

vanilla

2

tsp

cinnamon

1

tsp

coconut oil

1

tsp

baking soda

coconut oil

for cooking
Instructions
Peel and cut the plantains into small pieces. Use a knife to cut the peel off if it is hard to remove.

Place plantains, eggs, maple syrup, vanilla, cinnamon, coconut oil, sea salt and baking soda last into a blender. Blend until the batter is smooth.

Preheat the waffle iron. Once hot add a little bit of coconut oil and distribute it evenly with a basting brush. Pour a scoop of the batter into the iron and cook until golden brown and crispy.

Serve immediately or place the waffle on a cooling rack to avoid soggy waffles.
Notes
Tip: If you like your waffles very sweet, try the first one to check if you would like to add more honey to the batter.
Are you enjoying my ad-free content? To keep it like this, here are some ways you can support my work: