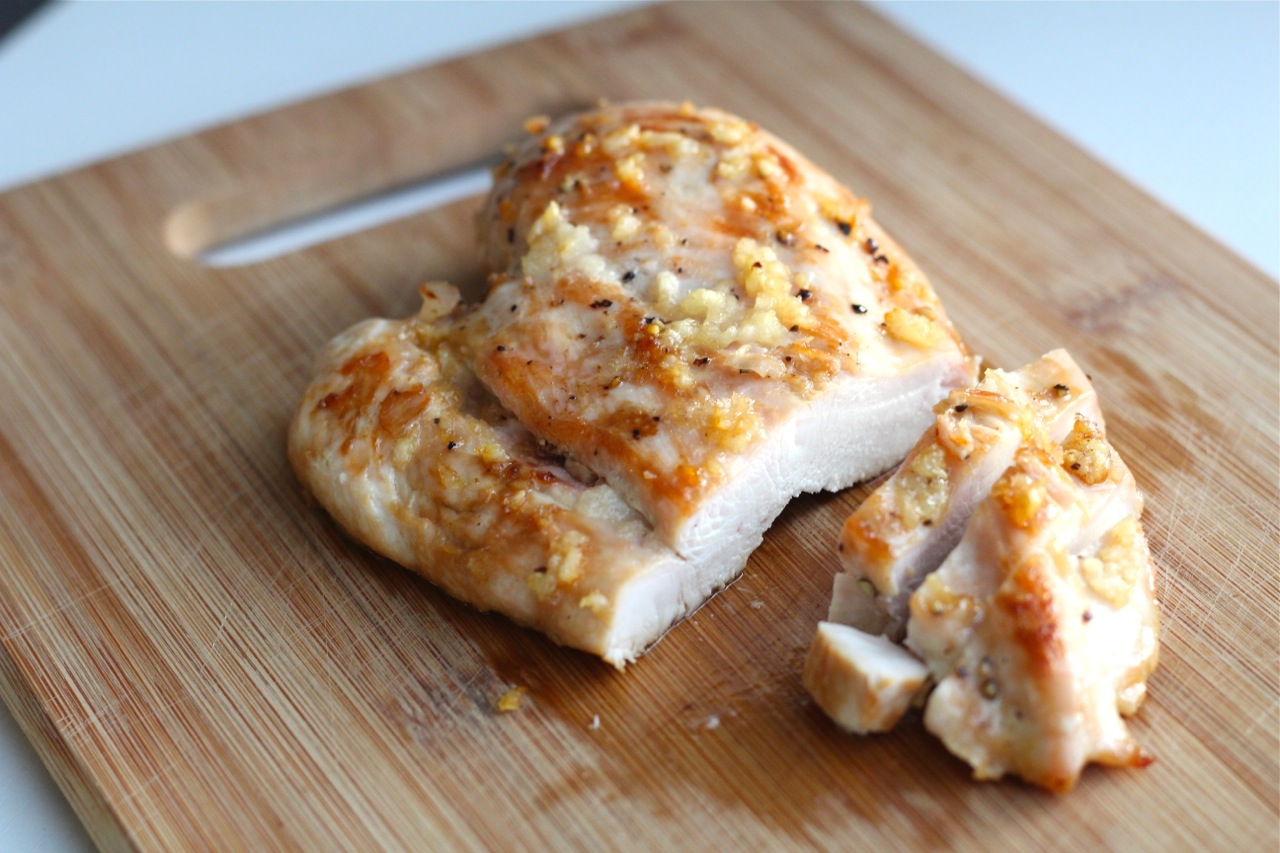 Honey Garlic Glazed Chicken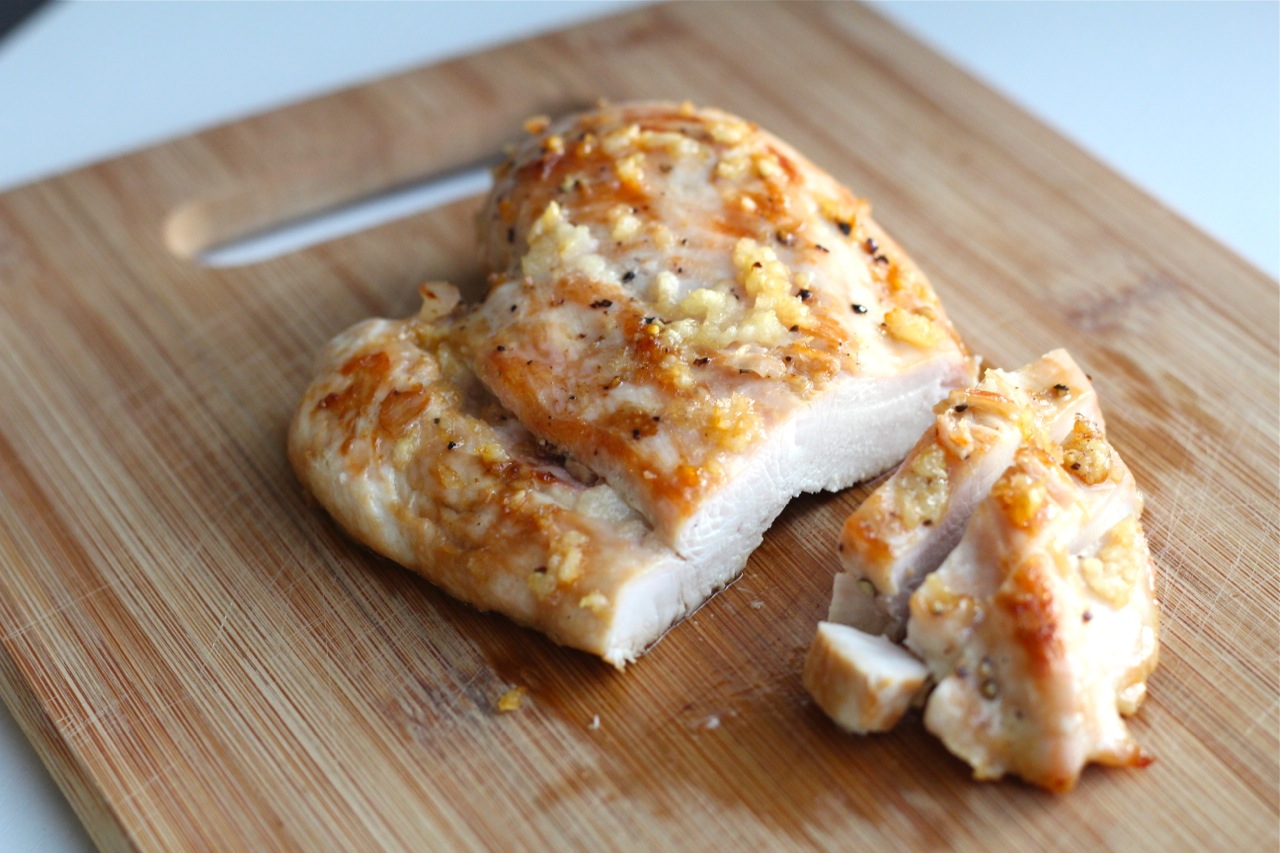 If you are like me and you find that chicken breast can be a little dry and boring sometimes then you are going to looooove this honey garlic glazed chicken recipe. I recommend making more than what you are planning to eat that day. It still tastes delicious a few days after, if not even better after soaking in the sauce for a while. I always like to have some of this glazed chicken in my fridge. It will make your life a lot easier and is a great addition to any salad, sandwich, or wrap.
Great news for our busy people. The honey garlic glazed chicken is super easy and fast to make. Since it bakes in the oven for most of the time you can easily prepare whatever you want to eat with it in the meantime.
I always buy local pasture-raised chicken. Yes, it is definitely a lot more expensive, but the benefits far outweigh the costs. If you cannot afford to buy everything organic, meat is the one thing that should be highest up on the priority list. Besides the numerous health, environment, and of course ethical concerns that come with factory farm-raised animals, pasture-raised meat tastes so much better. 🙂
How to make your honey garlic glazed chicken extra juicy:
Only fry it for 2 minutes on each side before baking in the oven
Pour any leftover juices from the pan over the glazed chicken before baking it
After 15 minutes of baking, with a spoon pour the sauce from the casserole over the dry parts of the chicken. Repeat the same once the chicken is done.
When serving the chicken in slices add sauce to every slice.
I hope you will enjoy this recipe as much as I do!
Happy cooking! 🙂
~Annika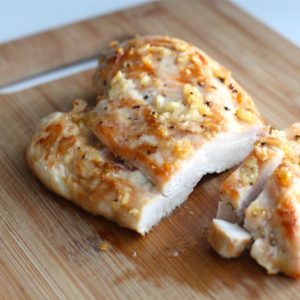 Honey Garlic Glazed Chicken
This honey garlic glazed chicken is delicious, juicy and easy to make. It only uses quality ingredients such as olive and avocado oil, honey and garlic.
Ingredients
2

chicken breasts

pasture raised

avocado oil

(for frying)

2

Tbsp

honey

2

Tbsp

extra virgin olive oil

2

cloves

garlic

minced

sea salt and pepper

(omit pepper on the AIP)
Instructions
Preheat the oven to 350 degrees. Heat a large pan over medium-high heat. Once hot add enough avocado oil to coat the pan. Place chicken in the skillet, season with salt and pepper and fry for 2 minutes.

Reduce temperature to medium, season and fry the other side for 2 minutes. (Both sides should be golden brown now) In the meantime mix honey, olive oil, salt and pepper in a small bowl.

Place the chicken in a casserole and pour the sauce on it. Add minced garlic evenly on top of the chicken.

Bake for about 25 minutes (depending on the size of the chicken breast). After 15 minutes, with a spoon pour sauce from the casserole over the dry parts of the chicken.

Enjoy!
Are you enjoying my ad-free content? To keep it like this, here are some ways you can support my work: