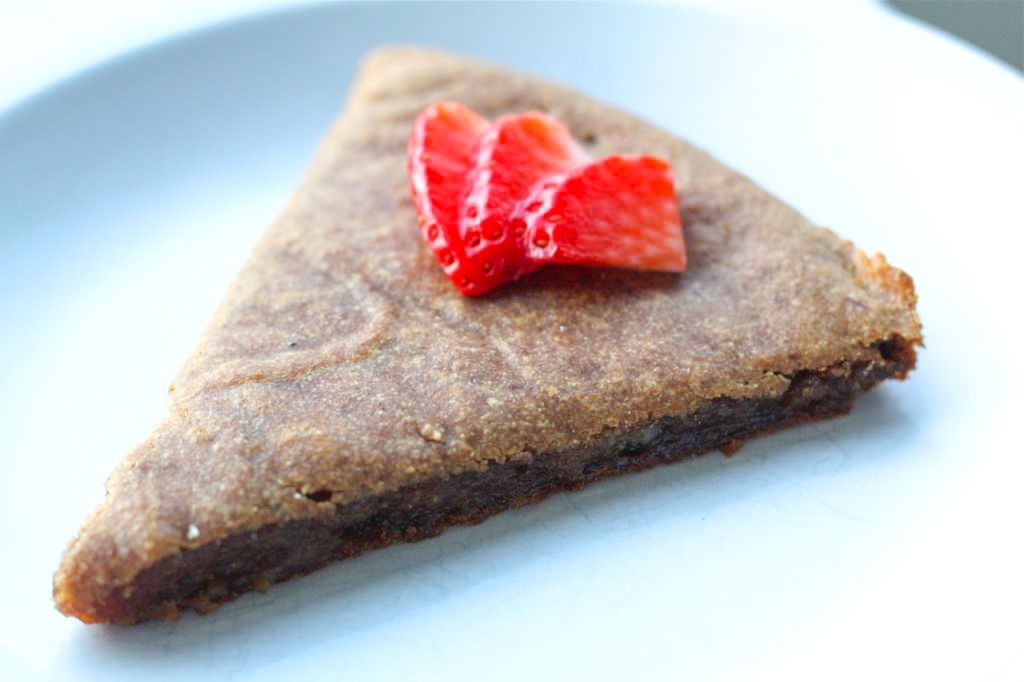 Vanilla Lemon Mochi Cake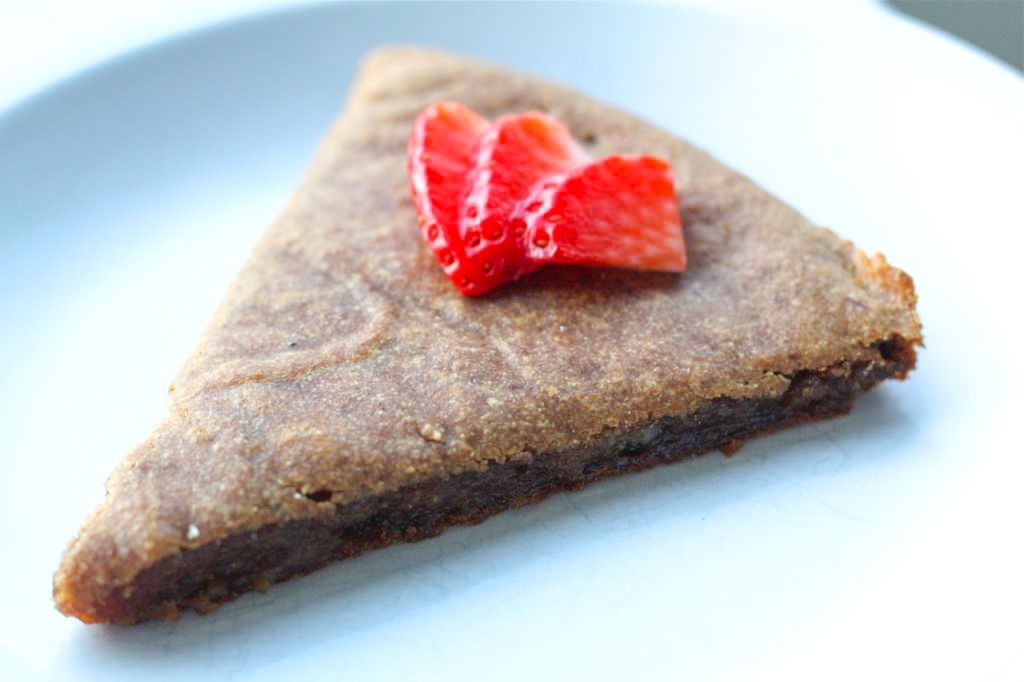 You shall be warned because this vanilla lemon mochi cake is super addictive. I was experimenting one day to make a cake that is egg-free, nut-free, grain-free and dairy-free and this was the outcome. I wasn't planning for it to have the consistency it had. But when my friend, my husband and I tried it we were all surprised how good it was. It reminded me of mochi (a Japanese sticky rice dessert) that I discovered years ago and immediately fell in love with.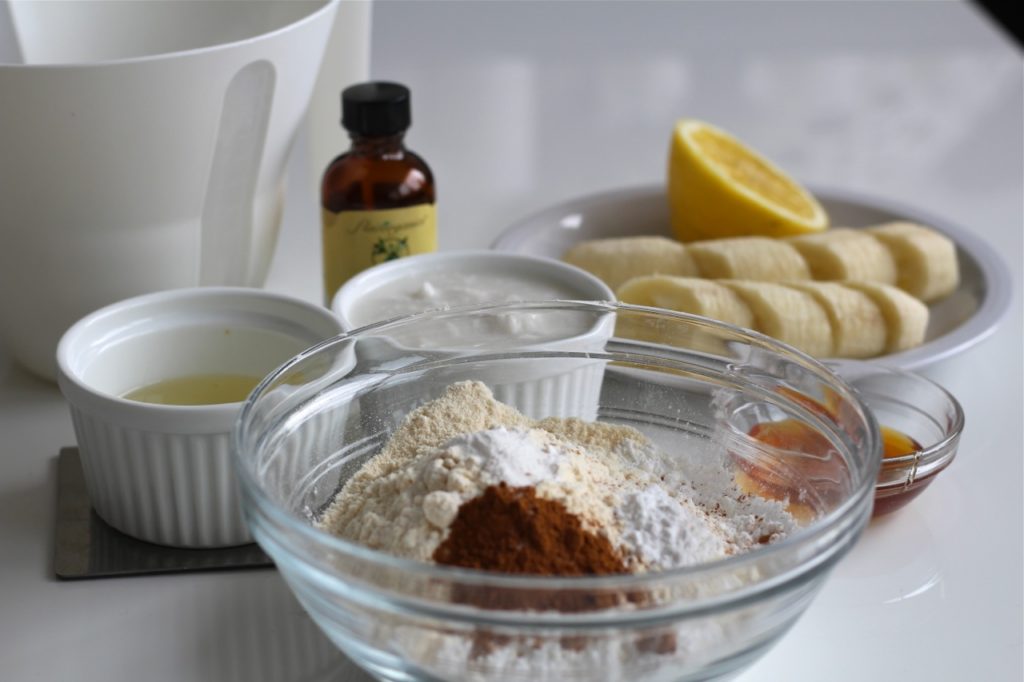 When preparing the dough all you need is a blender. Make sure to mix all the wet ingredients first and blend them into a smooth batter. Mix the dry ingredients in a separate bowl and add them to your blender in the end. That way you will have a very smooth dough. It simply has to bake for 30 minutes in the oven. Let it cool off before eating it.
Once the vanilla lemon mochi cake is done it will have a moist and chewy consistency.
It will make you want to eat the whole thing by yourself. 🙂 If you manage to not eat the whole cake, it tastes delicious the day after as well.
This recipe is great for anyone that is following an autoimmune protocol, paleo diet or has an allergy or intolerance to eggs, nuts, grains, and dairy but wants to indulge in a sweet dessert. However, this is not a health food since the banana and the honey together increase your blood sugar level. Yes, even healthier sources of sugar like honey or fruit should be enjoyed in moderation.
But as an occasional treat, this dessert is perfect to satisfy your sugary cravings.
Now I would like to hear from you, try this recipe and let me know what you think in the comment section below.
Happy baking.
~ Annika
Vanilla Lemon Mochi Cake
This super delicious vanilla lemon mochi cake is the perfect dessert for anyone that is following a gluten free, dairy free, refined sugar free, aip or paleo diet.
Ingredients
3/4

cup

coconut milk

1/2

lemon squeezed

1/3

cup

coconut oil

1

banana

cut

1

tbsp

honey

(exchange for another sweetener if you are vegan)

2

tsp

vanilla

(alcohol-free if you follow AIP)

1

cup

tapioca flour

1/3

cup

coconut flour

1

tsp

arrowroot flour

1

tsp

baking soda

1

pinch

sea salt
Instructions
Preheat oven to 350 degrees.

Combine the liquid ingredients (coconut milk, squeezed lemon, coconut oil, banana, honey and vanilla) in a blender and mix until smooth.

In a separate medium size bowl combine all the dry ingredients.

Add the flour mix into the liquid one and blend until you have a smooth batter.

Pour into a cake pan and bake for 30 minutes.

Let it cool off and enjoy!
Are you enjoying my ad-free content? To keep it like this, here are some ways you can support my work: