Delicious Rhubarb Desserts (Gluten-free, Dairy-free, Paleo & AIP)
Spring is rhubarb season and that means it is time for all the delicious dessert recipes. Enjoy this variety of dessert recipes highlighting the deliciousness of rhubarb. All recipes are Paleo, gluten, dairy, grain, and nut-free and most are AIP and egg-free as well).
AIP Rhubarb Strawberry Muffins
These AIP Rhubarb Strawberry muffins are fluffy and the flavor combination of sweet, tart, and fruity is amazing. They are the perfect AIP treat if you are in the mood for something cake-like. The recipe is quick and easy to whip up. It is gluten free, dairy free, egg free, Paleo and of course AIP.
Easy Rhubarb Compote

This easy rhubarb compote is full of flavor, easy to make and perfect as a topping for various dishes. Or if you are like me and love rhubarb you can just eat it with a spoon. It is gluten and dairy free, refined sugar free, Paleo and AIP. My favorite way to eat this rhubarb compote is with these AIP crepes.
AIP Rhubarb Strawberry Crisp

This rhubarb strawberry crisp is a very delicious dessert recipe for the spring months. It is gluten free, dairy free, grain free, paleo and AIP friendly.
Grain-free Rhubarb Cake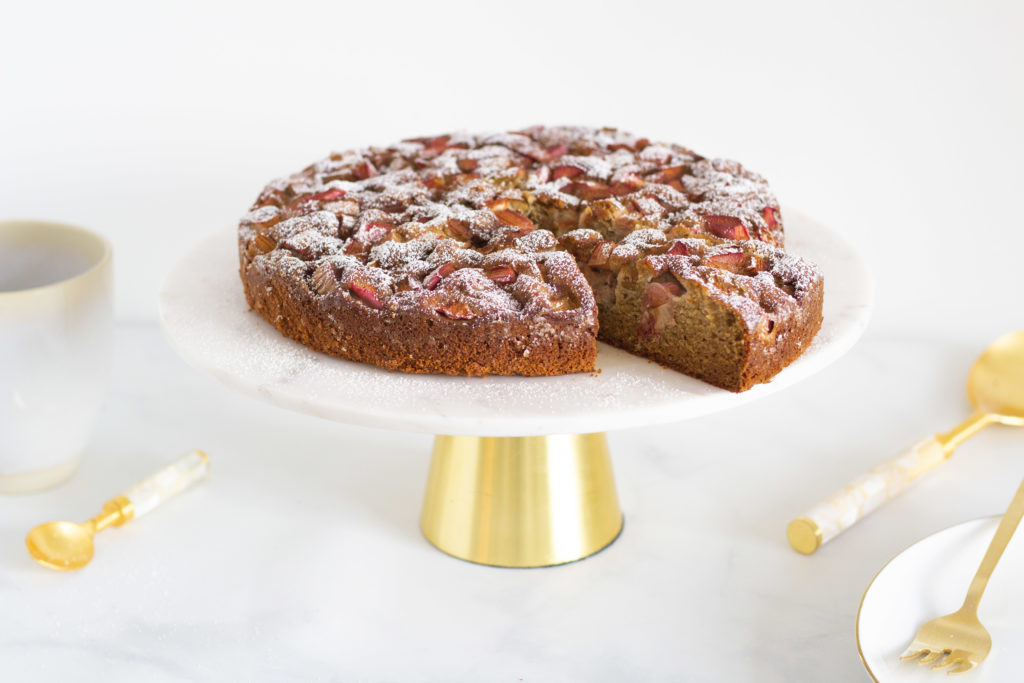 This delicious grain-free rhubarb cake is the perfect spring dessert recipe. It is gluten-free, dairy-free, Paleo-friendly, and nut free. If you have reintroduced eggs on the AIP you can try this delicious cake as well.
Do you crave sweets a lot? Desserts on occasion are great, but frequent cravings are a sign of blood sugar dysregulation. This can easily be fixed without deprivation and restriction. If you need help with this schedule a free discovery call to work together.