Grain-free Linzer Cookies (Spitzbuben)
Update:
This recipe is a sneak peek of my cookbook "ENJOY – healthy festive meals for you and your loved ones". Filled with more than 50 recipes, ENJOY teaches others how to make delicious gluten and dairy-free, soy-free, paleo, and autoimmune protocol (AIP) friendly versions of favorite festive dishes, like stuffing and pumpkin pie. It's also filled with tips and tricks to help you navigate social situations with dietary restrictions and live (and eat!) more sustainably. If you haven't already, grab a copy here.
Original post:
Making Xmas cookies must be the ultimate holiday activity. I have always loved it since I am a little child and I have such fond memories of making cookies with my family. I still really love it. Especially on a snowy day with some Xmas tunes in the background:)
It took me a lot of tries to figure out a good grain free and dairy free version. Since cookies pretty much mainly consist of flour it was hard to get the right consistency. And since I am German and Germans take their Xmas cookies very seriously I am very picky with it too. 🙂
This recipe is a traditional German recipe called Spitzbuben. The cookie itself is pretty much a simple sugar cookie but the best part about it is the jam filling. They are not only delicious and fruity they also look very decorative. Your whole family can join in the fun of making them.
Tips to make the best grain free german Xmas cookies:
make sure the coconut oil is not in its liquid form, but not too hard either. Somewhere in between, so when you whip it with the honey you have a nice creamy texture. This process is important to make sure the cookies have tiny air pockets and don't get too hard.
the egg should be at room temperature otherwise the coconut oil will get too hard and lump up. I usually take out the egg first and then mix together the flours and the coconut oil and honey. That is usually enough so the egg isn't too cold.
grain free dough behaves very differently than traditional cookie dough. For the best way to handle the dough use 2 layers of parchment paper to roll it out. One for underneath and one on top (see picture below). That way the dough won't stick. I always use 100% compostable parchment paper available at whole foods market.
You will need one larger cookie cutter and one smaller one. The shapes don't really matter, but a round cookie cutter is easier to work with.
I hope you like these grain-free Linzer cookies as much as I do.
Happy Holidays and happy baking
~ Annika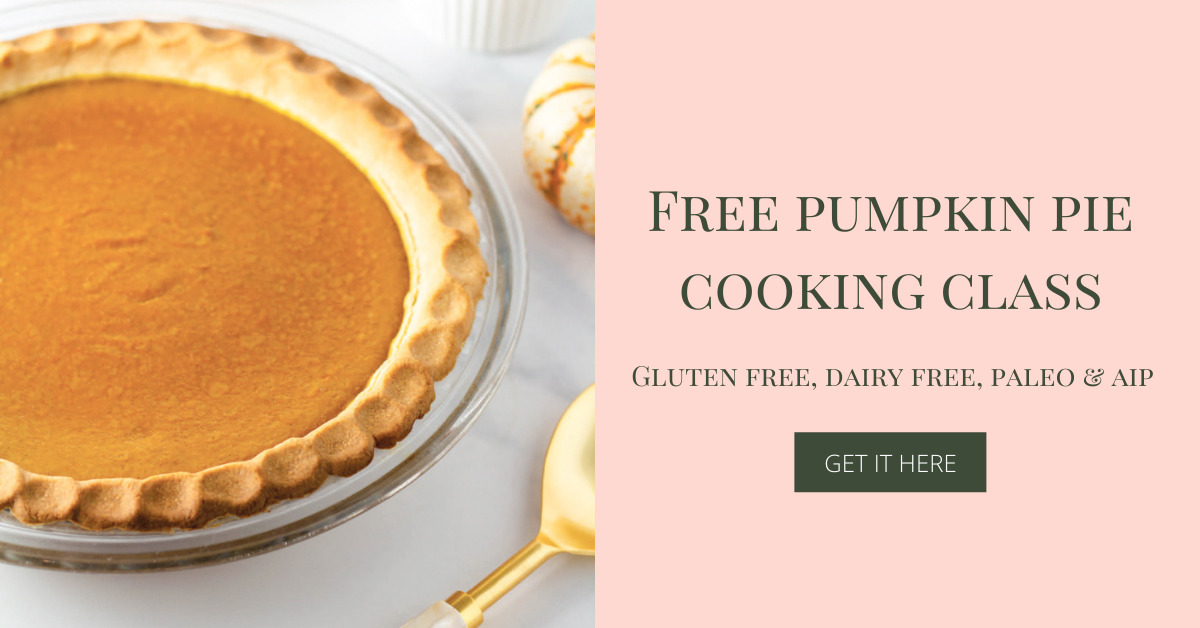 Grain-free Linzer cookies (Spitzbuben)
These traditional grain-free german Xmas cookies are fun to make, delicious, beautiful to look at, simple, gluten free, dairy free and paleo.
Ingredients
1

cup

arrowroot flower

1/2

cup

tapioca flour

1/2

cup

coconut flour

1

pinch

sea salt

1/4

cup

lard

5

Tbsp

coconut oil

1/4

cup

honey

3

tsp

vanilla extract

1

egg

pasture raised (large)

1/3

cup

cranberry jam

or other fruit jam (aprox. 1 tsp for each cookie)

powdered sugar
Instructions
Combine the arrowroot flour, tapioca flour, coconut flour, and salt and mix well.

In a separate bowl combine the lard, coconut oil, honey, vanilla, and the egg. Add the flour mix and combine to form a dough, using your hands. Make sure that all lard or coconut oil bits are mixed by squeezing the dough through your hands.

Let it rest for 10 minutes.

Preheat oven to 350 degrees Fahrenheit.

Cut the dough in half and make 2 balls. Roll out one of the dough balls between 2 sheets of parchment paper to a thickness of ¹/8 inch. Cut out the cookies using one round 2.5 inch cookie cutter. Make a ball out of the leftover dough and repeat. Place cookies on a baking sheet. With a small cookie cutter cut out the middle of half of the cookies. You will have to make two batches so while the first baking sheet is in the oven you can cut out the rest of the cookies.

Bake the cookies for 8 – 10 minutes or until slightly golden.

Place on a cooling rack and let cool off.

In a small saucepan, gently warm up the jam so it will distribute easily onto the cookies. Add 1 tsp jam to each cookie without the hole in the middle and then add a cookie with a hole in the middle on top.

Place approximately 1 tsp powdered sugar in a small sieve and distribute the powdered sugar evenly onto the cookie. Enjoy!
Are you enjoying my ad-free content? To keep it like this, here are some ways you can support my work: