Summer Berry Tart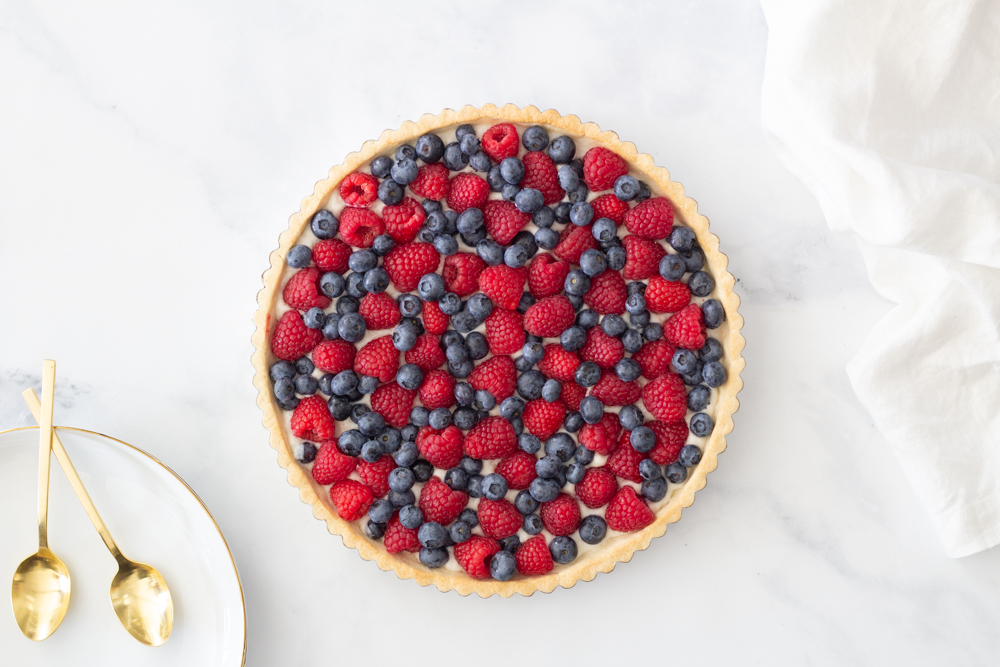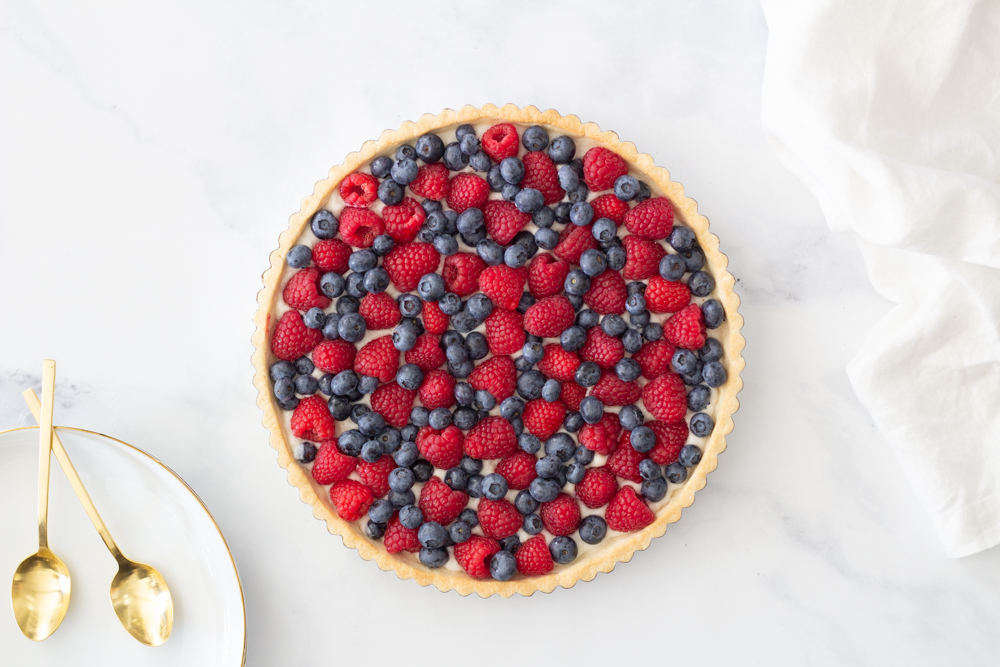 Hands up if you love a piece or two of a freshly, homemade berry tart! It is one of my favorite summer desserts and will make any table at a gathering look beautiful. I mean look at is, it is such eye candy! This recipe is easy to make and a must-try for berry season.
So grab a pint or two of your favorite berries and make this tart. Or even better, make it a weekend getaway and visit an organic local farm for some berry picking. I used raspberries and blueberries for this recipe, but feel free to try it with blackberries, strawberries, or red currents as well. This recipe is gluten and dairy-free, Paleo and AIP compliant.
Since humans are not the only ones who love berries, they tend to be heavily sprayed with pesticides. It is therefore important to opt for organic berries. For tips on how to store berries check out this article.
You will need a 10-inch tart pan for this berry tart recipe, alternatively, you could also make smaller tartlets. Add as many berries as you like and feel free to change the combination of the berries to your liking.
For questions or feedback let me know in the comment section below.
Happy baking
~Annika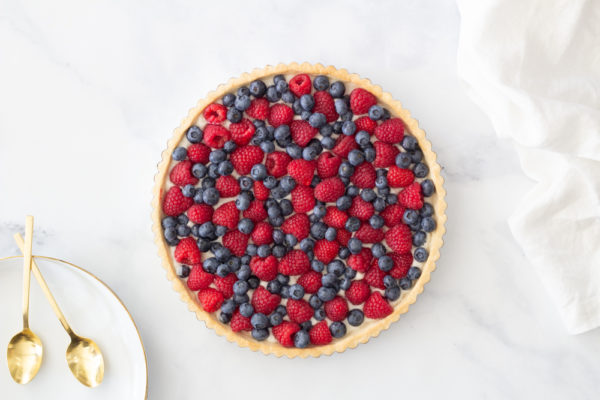 | | |
| --- | --- |
| | |
Combine arrowroot, tapioca and coconut flour in a medium bowl. Add salt and mix. In a separate bowl combine lard, coconut oil, honey, and vanilla extract. Mix until smooth. Add the flour mix to the wet mix and stir. Use your hands to form a smooth dough.

Preheat oven to 350 degrees. In the meantime press the dough into a 10-inch tart pan. Make sure it is even all around. Pierce with a fork a couple of times.

Bake for about 12 minutes or until golden brown. Let cool off.
In a medium bowl combine coconut milk, vanilla extract, honey, lemon juice, and sea salt.

Combine gelatin powder and water in a small saucepan and let it bloom for a minute. Place the saucepan on the stove and heat on low heat until the gelatin has melted. Add the coconut milk mixture and stir to combine. Leave on low heat until there are no clumps left. Pour the mixture back into the bowl and let it chill for about 20 minutes in the fridge.

Once the filling starts to harden a little bit pour it into the tart. Add berries on top and chill for another 20 minutes in the fridge.
Tip:
Feel free to add more berries if you like your tart very fruity.
Leaf lard or baking lard is best suited for baking because it has a pretty neutral flavor.